Foi divulgado pelo pessoal do TechCrunch uma falha de segurança no badalado smartphone Milestone, da Motorola (
http://www.motorola.com/Consumers/BR-PT/Consumer-Product-Services/Mobile-Phones/ci.Motorola-MILESTONE-BR-PT.vertical
) que é, ao mesmo tempo, interessante e grotesca: você pode burlar a
tela de bloqueio de segurança
simplesmente pressionando a tecla dedicada para a função
Voltar
.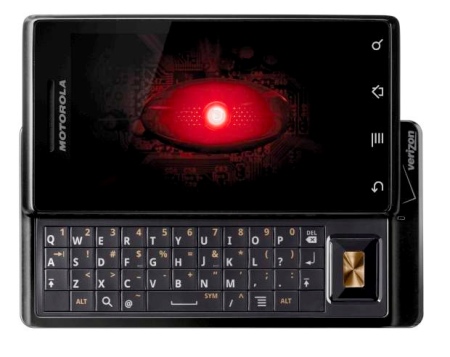 Segundo informações do site TechCrunch:
Exploiting the bug is fairly simple: while receiving an incoming call on a Droid that has its Lock screen activated, you can simply hit the dedicated 'Back' button to bypass the lock and jump to the homescreen. This, of course, gives access to the owner's Email account, cookied web pages, phone directory, and everything else stored on the phone. You can take a tiny bit of solace in the fact that the thief would have to know your phone number or wait for someone to call your phone to exploit the bug, but that's not particularly reassuring. The issue was first reported earlier today by

The Assurer

, which says that it is apparently only affecting Android version 2.0.1 on the Droid (which already represents a large chunk of Android's userbase).